Adding a photo or graphic image to your Yuku posts is very easy - and free.
1) Register an account with the free image-storage service Photobucket. www.photobucket.com.
2) Upload your photos or images to Photobucket, either by dragging and dropping, or by using the Browse Files button to pick a file on your computer.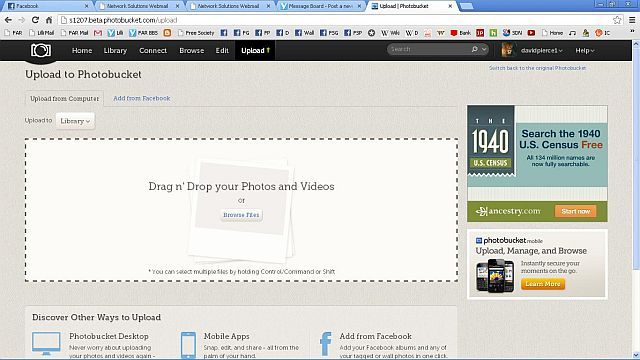 3) Click on the Photobucket icon in the toolbar of the Yuku post you are making. The button looks like a blank white face in a black square and is located between the Insert Image button (looks like a tiny mountain) and the Emoticon icon (smiley face).When you do this, a list of thumbnails of images you have uplodad to Photobucket will appear in the top of the post window. Click Refresh if you have just added new images to Photobucket.
4) Click on the thumbnail of the photo(s) you would like to choose. They will appear in the post and then you can center them or justify them left or right.
Voila! Super easy.